The Winter garden calendar is without a doubt one of the busiest and most productive seasons in the garden. We have all enjoyed entertaining, relaxing and basking  in our outdoor spaces during the summer months – including the 21st June; WOW, the UK's hottest June day in 41 years, with a temperature of 34.5C! BUT, for now as the saying goes "you reap what you sow" and winter is a time to reflect, plan & make improvements to your garden in preparation for the following year.
You can easily introduce winter interest, colour and fragrance into your garden during the bleaker months, which will most certainly lift your spirits. Try planting Hamamelis mollis with its sweet and intoxicating fragrant yellow flowers which are at their best from December to February. Or Cornus sanguinea 'Midwinter Fire' for its striking orange and red bare autumnal stems. The lustrous winter white tree bark of a single-stemmed Himalayan birch will be sure to make your heart race! I love Betula utilis var. jacquemontii 'Grayswood Ghost', a real show-stopper planted on its own or as a matrix.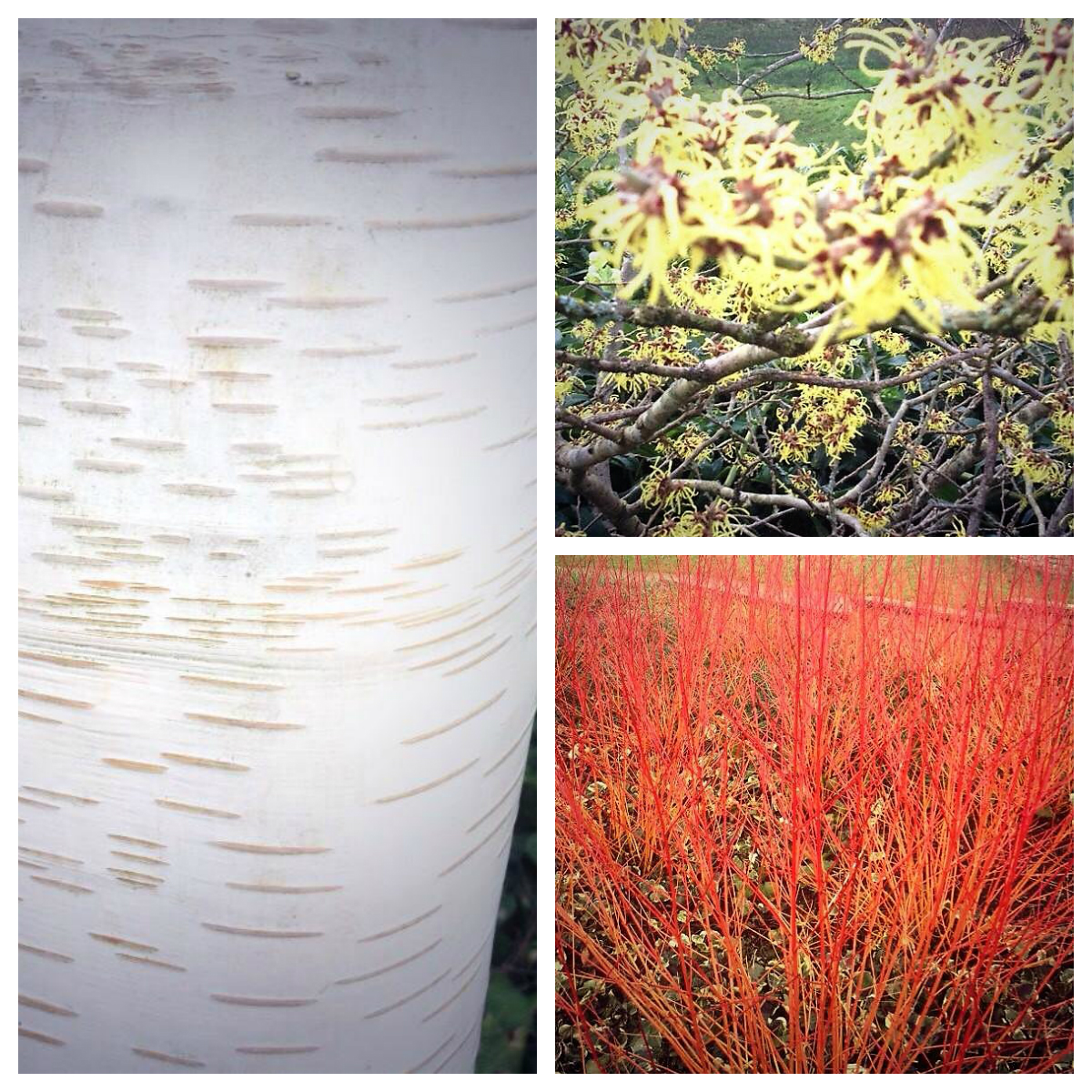 Ten 'must do' winter gardening tasks:
Prune roses in the later winter months, when growth is just resuming around mid-February.
Arrange for an arborist to prune 'deciduous trees' whilst dormant, when the last of the autumn leaves have fallen. Leave 'evergreen' trees and hedge pruning until the spring!
Start planning & instructing landscape designers for spring projects.
Wash all pots and containers that can harbour pests and fungal bacteria which can be damaging to your bulbs. Clean them thoroughly (I use Jeyes fluid!) and refill with fresh compost.
Clear fallen leaves from lawns to allow sunlight and air onto your lawn, this will prevent suffocation and deter moss from growing
Create a 'leaf heap' which can be a simple construction of chicken wire and posts. Pop all of your fallen leaves onto the heap to be used as mulch next year.
Put borders to bed by cutting back all herbaceous perennials after you have enjoyed winter seed head interest.
Introduce organic mulch to borders to protect plants whilst dormant from the harsh winter elements.
Plant spring flowering bulbs for pops of colour during spring – a sure sign winter has ended!
Cut back climbers from wooden structures such as pergolas and make any appropriate repairs in preparation for next years growth.
& finally, The 'must have' garden feature for winter; I shall definitely be specifying this gorgeous corten steel fire pit in my client's garden schemes. Suitable for any sized space or budget. Starting out as blue steel, but as soon as Corten Steel is exposed to the elements it will naturally weather and develop a rich eye catching patina. Available from The Pot Company, Tunbridge Wells from £65.00. Why not pop one on your Christmas list – I know I will be!